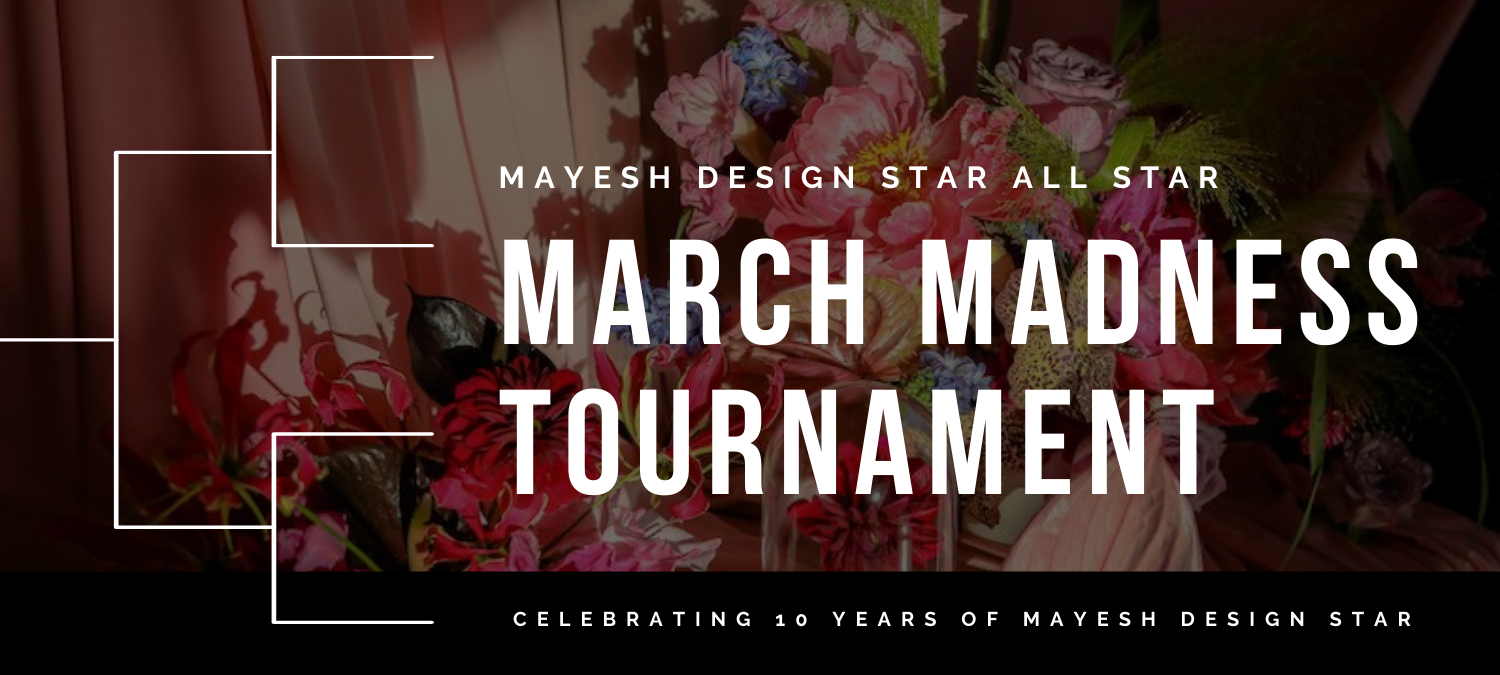 MDS All-star March Madness Tournament
We're beyond excited to welcome back our fabulous past designers to compete in a March Madness design tournament
to celebrate 10 years of Mayesh Design Star!


The Design Challenge
Each of the thirteen designers participating in the tournament has received a surprise box of flowers in one of three color palettes.
Their only task was to design absolutely anything their heart desired, using the fresh items from Mayesh, and any hard goods or accessories they wanted.
Fun fact: For the first round the designers were given the same color palette as their opponent so you can see how each of them interpreted the same exact Mayesh Pull!
The Designers
---
Voting
Now we're turning it over to YOU to vote on your favorite designs!
Each design will compete in the bracket below for up to three rounds.
Once you have narrowed it down to your favorite final two designers, they will receive a SECOND surprise box of flowers to create a final round design!
Please only vote ONE TIME per round (we will be checking IP addresses)
---
The Bracket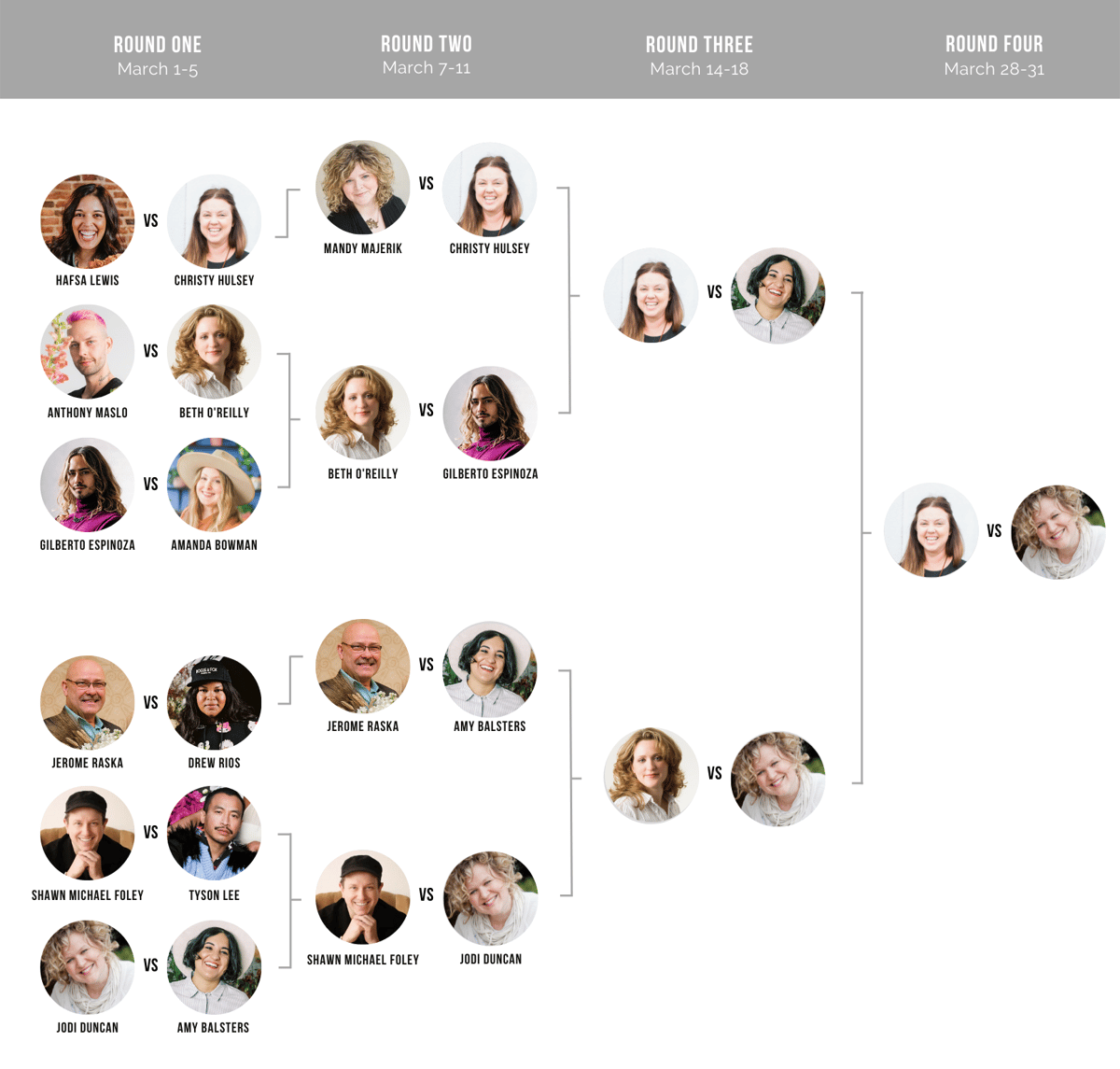 *Due to the number of designers, one automatically advanced to the second round, which we gave to our OG aka first Design Stars ever, Mandy Majerik!
**Sadly, Shean Strong was out of town for a wedding & Kaylee Young had something come up last-minute, so were both unable to participate. We miss you guys!
---
The Designs
Scroll through the gallery to view each of the designs before voting below!
---
Round Four Voting
March 28th - 31st